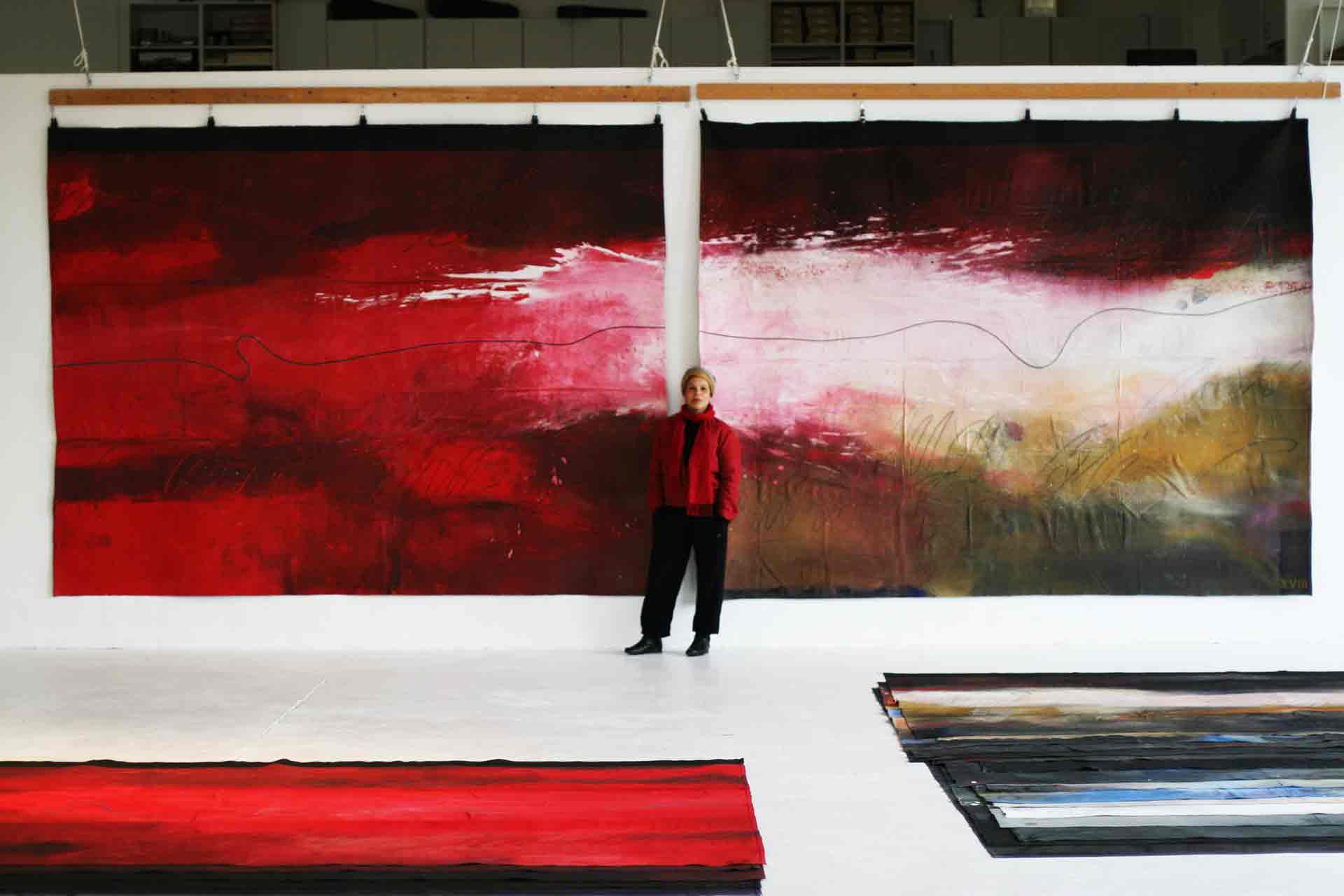 The 24 Caprices are a major work of the artist Dalva Duarte
lt is a sum of her life as an artist and, at the same time, an original work of a global artist articulating main issues of today 's world and art. Looking back on her life as an artist, Dalva Duarte has created The 24 Caprices, a unique sculpture of 24 paintings of 92 meters, painted on both sides. She worked ten years on them. She started in Fort Lauderdale in Florida in 2002 and finished in Ardèche in 2013.
Les 24 Caprices sont une œuvre majeure de l'artiste Dalva Duarte
C'est une somme de sa vie d'artiste et, en même temps, une œuvre originale d' une artiste mondiale articulant les principaux enjeux du monde et de l 'art d' aujourd'hui. Revenant sur sa vie d'artiste, Dalva Duarte a créé Les 24 Caprices, une sculpture unique de 24 tableaux de 92 mètres, peinte des deux côtés. Elle a commencé en 2002 à Fort Lauderdale en Floride et a terminé en Ardèche en 2013.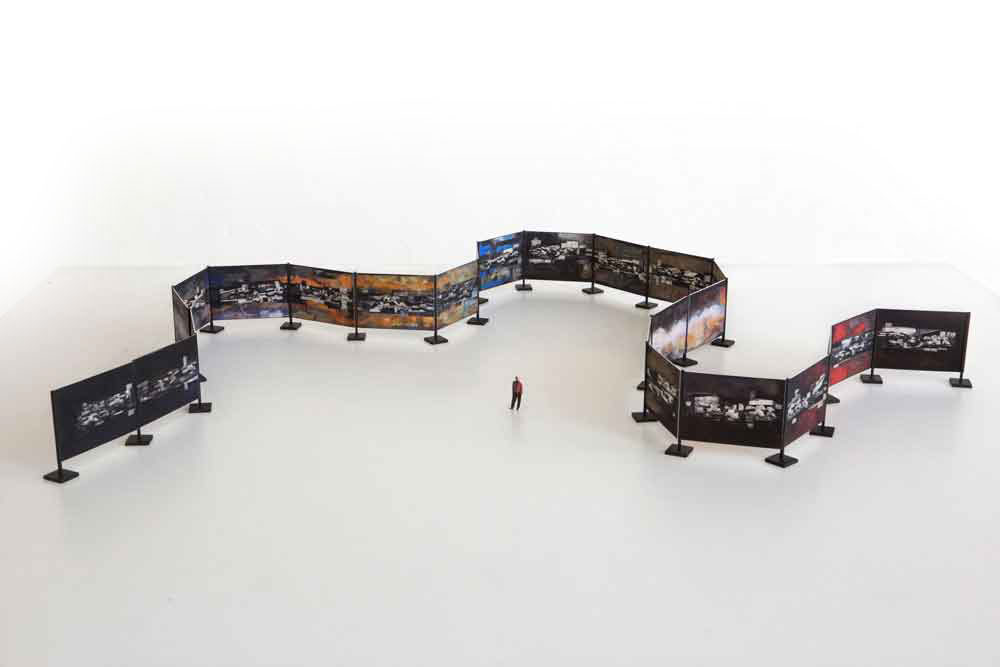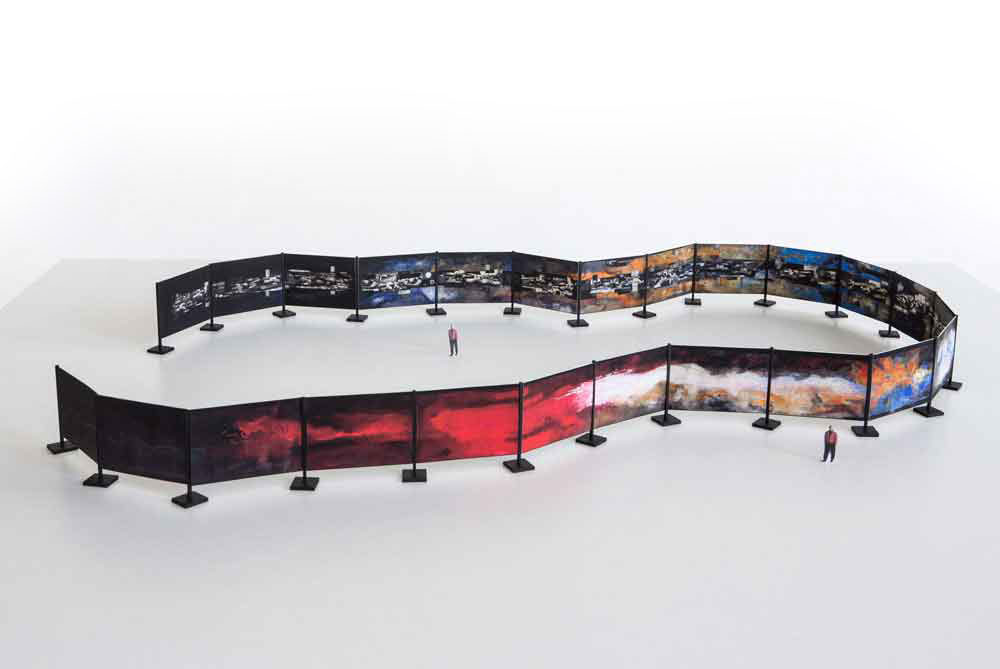 Sculpture, painting, installation
"It takes time to discover your relationship to another"
The installation itself is a dimension of the work in which the viewer is active. He cannot see everything at once, so he has to do memory work and keep in mind what he has seen on one side (the violins) to create a relationship with what he will see from the other. The viewer physically goes through the years that the artist evokes in his work.
Sculpture, peinture, installation
"Il faut du temps pour découvrir sa relation à l'autre"
L'installation même est une dimension de l'œuvre dans laquelle le spectateur est actif. Il ne peut pas tout voir à la fois, Il lui faut donc effectuer un travail de mémoire et garder à l'esprit ce qu'il a vu d'un côté (les violons) pour créer une relation avec ce qu'il verra de l'autre. Le spectateur traverse physiquement les années que l'artiste évoque dans son travail.






Dalva Duarte refers to cubism – and her first "influence", Pablo Picasso, one of her sources ("origins") in the beginning of her artistic life.
Dalva Duarte fait référence au cubisme – et à sa première "influence", Pablo Picasso, une de ses sources ("origines") au début de sa vie artistique.